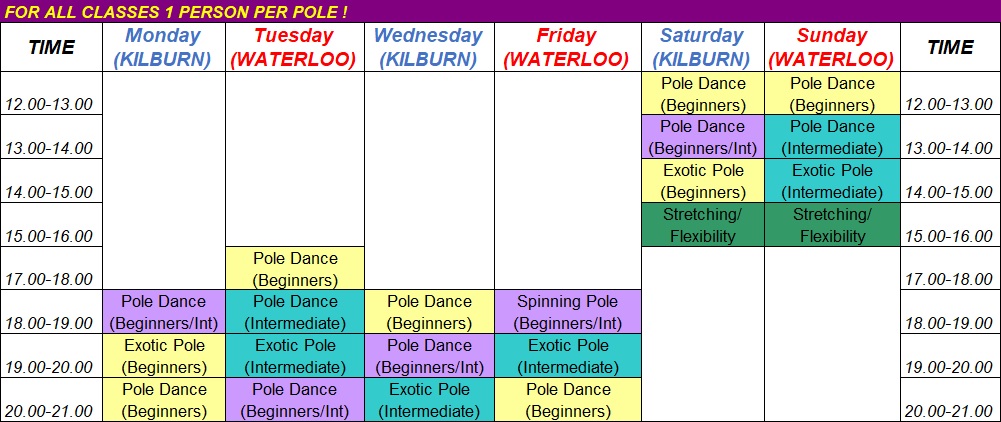 To book your spot please click 'book now!' to use online booking system
If you have any question please feel free to contact us by
email: dance@irispole.co.uk
WhatsApp or text to: 07847 359985
Please note! Membership starts from the first registration, payments for memberships are non-refundable.
Cancellation policy : 30 hours notice. With shorter than 30 hours notice the class is considered as attended- PLEASE notice!
The times are strictly scheduled.
Please make sure you arrive in time.
Please note: We are 'ladies only', no friends/spectators are allowed in the class.