All classes - one person per pole!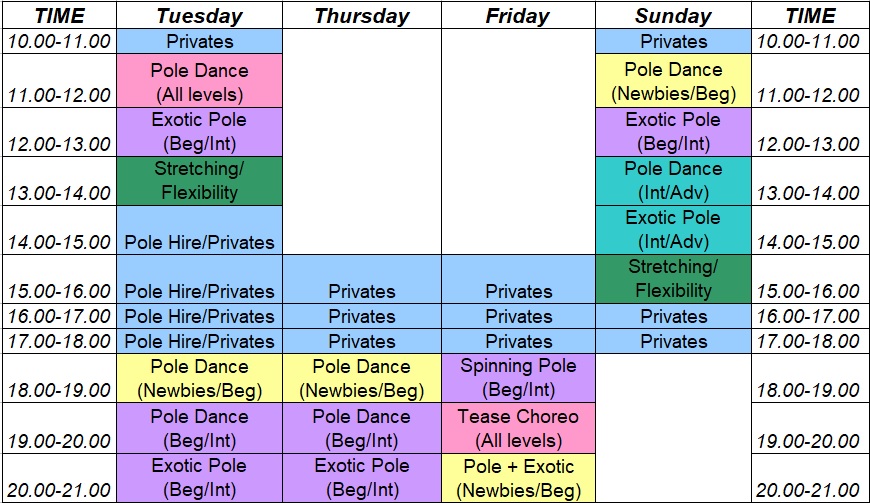 To book your spot please send:
email: dance@irispole.co.uk
WhatsApp or text to: 07847 359985
Payment Method: Advance payment by bank transfer
Please note! Membership starts from the first class attended, payments for memberships are not refundable.
Cancellation policy : 48 hours notice. With shorter than 48 hours notice payment is not refundable - PLEASE notice!
The times are strictly scheduled.
Please make sure you arrive in time.