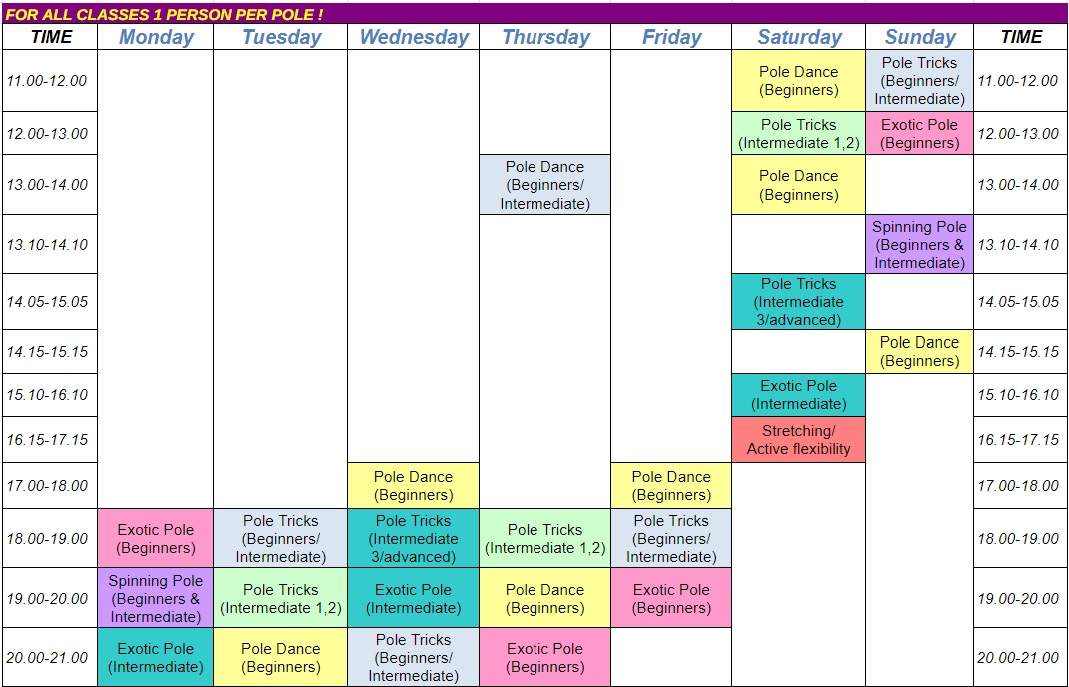 To check availability and book your spot please click 'book now!' to use online booking system
Private lessons are available upon request

If you have any question please feel free to contact us by
email: dance@irispole.co.uk
WhatsApp or text to: 07847 359985
PLEASE NOTE! All packages are valid for 30 days starting from the first registration.
Payments for memberships are non-refundable.

Cancellation policy : 30 hours notice. With shorter than 30 hours notice the class is considered as attended- PLEASE notice!
The times are strictly scheduled. If you miss 10 min of warm up you might not be able to attend the class.
Please make sure you arrive in time.
Please note: We are 'ladies only', no friends/spectators are allowed in the class.